Frosted Transparent Business Cards
Tinted frosted transparent clear business cards help add that extra differentiation to make your visiting card still more unique. We can match any Pantone shade and print a transparent shade as a base color. The soft tint color that is present between the sheets of laminated plastic gently diffuses the light through the stain finish texture and creates a unique visual outcome. Our inspiration galley shows some examples of creative business card designs. Transparent or clear cards are possible only in plastic and they allow the use of creative and unique designs that are impossible in paper business cards. Frosted cards can have a natural frost or clear colour tints.
See through business cards captivate the attention of prospective clients with innovation and style. They resist stains, rips and tears and are practically "throw-away" proof.
Plastic business cards will always evoke delight and awe and build your personal brand identity in a emphatic manner at the very start.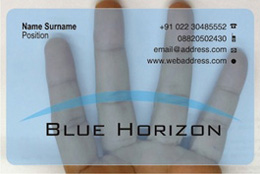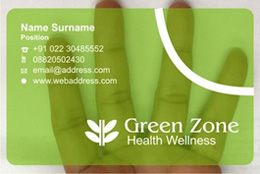 Design Gallery