Frosted Clear Plastic Cards
Our Frosted Clear Plastic Business Cards are a high quality solid plastic card which is clear with a frosted finish.
As they have a frosted finish, they are not crystal clear, they look similar to frosted glass in the way they are semi-opaque.
Our frosted plastic cards are very popular as business cards, typically printed with upto 4 ink colours. Whichever colour option you choose, you can be sure that they will look stunning and won't fail to impress.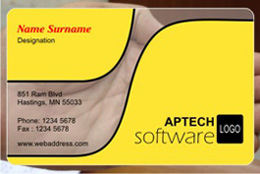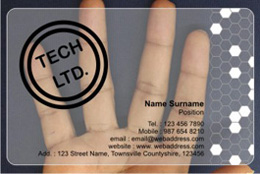 We can print clear ink on the back of the frosted plastic cards. This then acts as a watermark effect as it is very subtle and can only be seen when held at the correct angle to the light. It's a great way to add some flair to your plastic card design.
The frosted cards are laminated to a satin smooth finish that ensures that even the look and feel are both premium and will elicit Wows the moment you hand out your card.
When you have placed your frosted plastic card order we will then email a photo-realistic proof to you for approval.
Design Gallery