Clear Business Cards
Clear Plastic Business Cards are the best investment you can make when it comes to improving your image and impressing your customers. Send out a strong message that your organization is
Creative
Trendy
Innovative
Pays attention to detail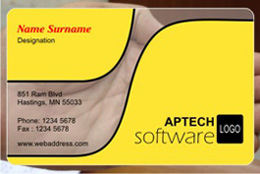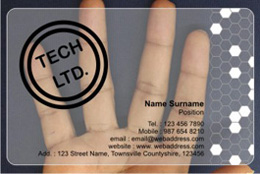 These attributes will project you in a very favourable manner and help win business and influence people.
On a technical level we take care to ensure that images and text are opaque so that you truly get the best of both worlds the brilliance of a opaque card and the unique frost of clear plastic business card.
Hand this clear transparent plastic business card out to customers and reflect your position as a solid, 21st-century brand. They'll be drawn in by the bold design and see you as a game-changer.
Clear plastic cards are a designers delight and allow unmatched expressions of creativity. Blend the clear and opaque colors to create visual delight and awe.
Design Gallery